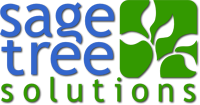 About Sage Tree Solutions
At Sage Tree Solutions we're passionate about Drupal technology and providing superior service to our clients. We are sought out as a trusted resource for advanced Drupal Web Development Services. Earning that trust is our first priority so we nurture our client relationships by establishing clear lines of communication and by delivering elegant, well-engineered and well-designed web solutions that have the capacity to evolve with their online business objectives.
We're a tight knit group of Drupal junkies who love to talk shop and pass around the Drupal kool-aid, so please stop by our booth at the event! We look forward to meeting new faces and catching up with old friends.
Attending with Sage Tree Solutions