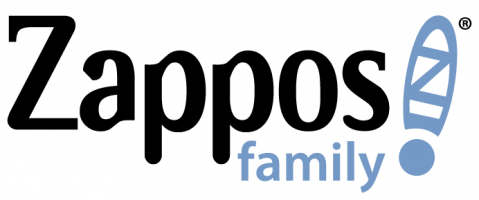 About Zappos.com
The Zappos Family of Companies, a subsidiary of Amazon.com, is a leader in online apparel and footwear sales by striving to provide shoppers the best possible service and selection. We carry millions of products from over 1000 footwear and apparel brands. Established in 1999, we are currently located in Las Vegas, NV, Shepherdsville, KY, and with a brand-spanking new extension software development shop, we're back in our "hometown," San Francisco, CA.
We've been asked by a lot of people how we've grown so quickly, and the answer is actually really simple...we've aligned the entire organization around one mission: to provide the best customer service possible. Internally, we call this our WOW philosophy.
And, we believe that it's our unique, "fun and a little weird" culture that drives the WOW. In January 2011, Zappos earned #6 on the 2010 Fortune: 100 Best Companies to Work For List, and our sales exceed 1 billion dollars a year. We think we might be on to something here...